Reports
"Qatari security officials banned us from wearing shirts with pictures of Mahsa Amini" – How Qatar is involved in crushing Iran's anti-government freedom revolution?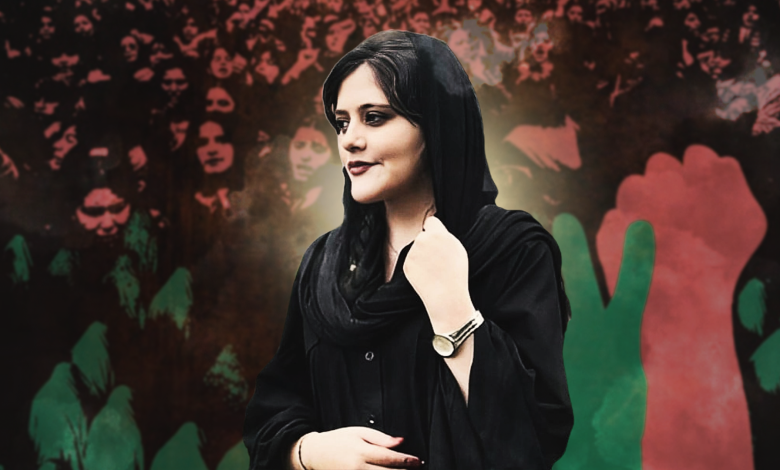 For months, the people of Iran have been protesting vigorously for the democratization of their country, the abolition of draconian laws and practices, and the ultimate removal of the mullah's oppressive government. This wave of protest, which has gone strong, was triggered by the brutal murder of the young Kurdish woman Mahsa/Jîna Amini, who was tortured to death by Iran's highly notorious morality police.
As the FIFA World Cup recently opened in the Gulf state of Qatar, Iranian fans and supporters used the opportunity to express their outrage at the brutal repression of the revolution in their homeland by wearing shirts and bandanas with images of the late Mahsa/Jîna Amini and the reverberating and symbolic slogan "Woman, Life, Freedom."
However, the repression of Iranian protesters continues outside Iran, with Qatar directly complicit in the repression by banning the display of slogans and images related to the anti-government uprisings in Iran.
The complicity of the Qatari government was particularly evident, and caused outrage and indignation on social media, after Qatari security forces confiscated T-shirts bearing the name of Mahsa Amini during the Iran-Wales match, as well as flags bearing the words "Women, Life, Freedom." Qatari security forces also prevented Iranian fans from raising flags other than Iran's.
A female Iranian fan made the following comments: "Qatari security officials have banned us from wearing jerseys with pictures of Mahsa Amini during soccer matches."
Protests by the Iranian national soccer team against the government were also evident when all members refused to sing the country's national anthem at the start of the first Iranian soccer match.
Moreover, the recent arrest of Kurdish-Iranian soccer player Voria/Wirya Ghafouri, originally from the Kurdish-dominated city of Sanandaj, for allegedly inciting against the Iranian regime has further inflamed the anger of many Iranian fans and shockingly demonstrates the massive scale of repression of any protest against the Iranian regime.