Next repatriation campaign after six months: Germany to repatriate more ISIS women and children from northern Syrian camps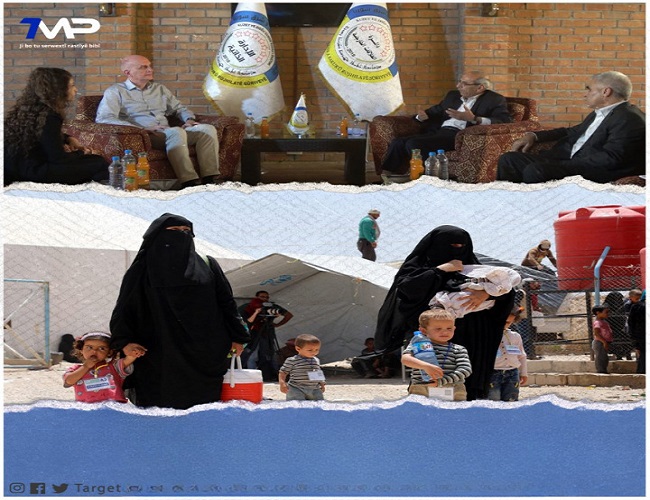 On Wednesday night, a US Air Force plane, carrying twelve inmates from the Roj prison camp in northern Syria landed in Frankfurt. Four suspected supporters of the terrorist organization ISIS, seven children and a young person were repatriated to Germany during a Federal government return operation. In an official statement, the German Foreign Minister Annalena Baerbock said that the last repatriation took place six months ago and that almost all known cases have now been closed. "Ultimately, the children are also victims of ISIS. We must therefore not leave them behind in the camps in North and East Syria without any future perspectives. The women and young man who were repatriated will have to justify themselves for their actions," said Baerbock.
She further thanked the Autonomous Administration of North and East Syria in particular for their implementation and help with the return campaign. According to the Federal Foreign Office, a total of 26 women and 76 children were brought back in six repatriation campaigns. Almost 8,000 foreign members of ISIS still live in the camps in northern Syria. The Autonomous Administration of North and East Syria has long been calling on the home countries to return their citizens.