Reports
Due to Turkish attacks: Eruption of protests in front of Russian and US military bases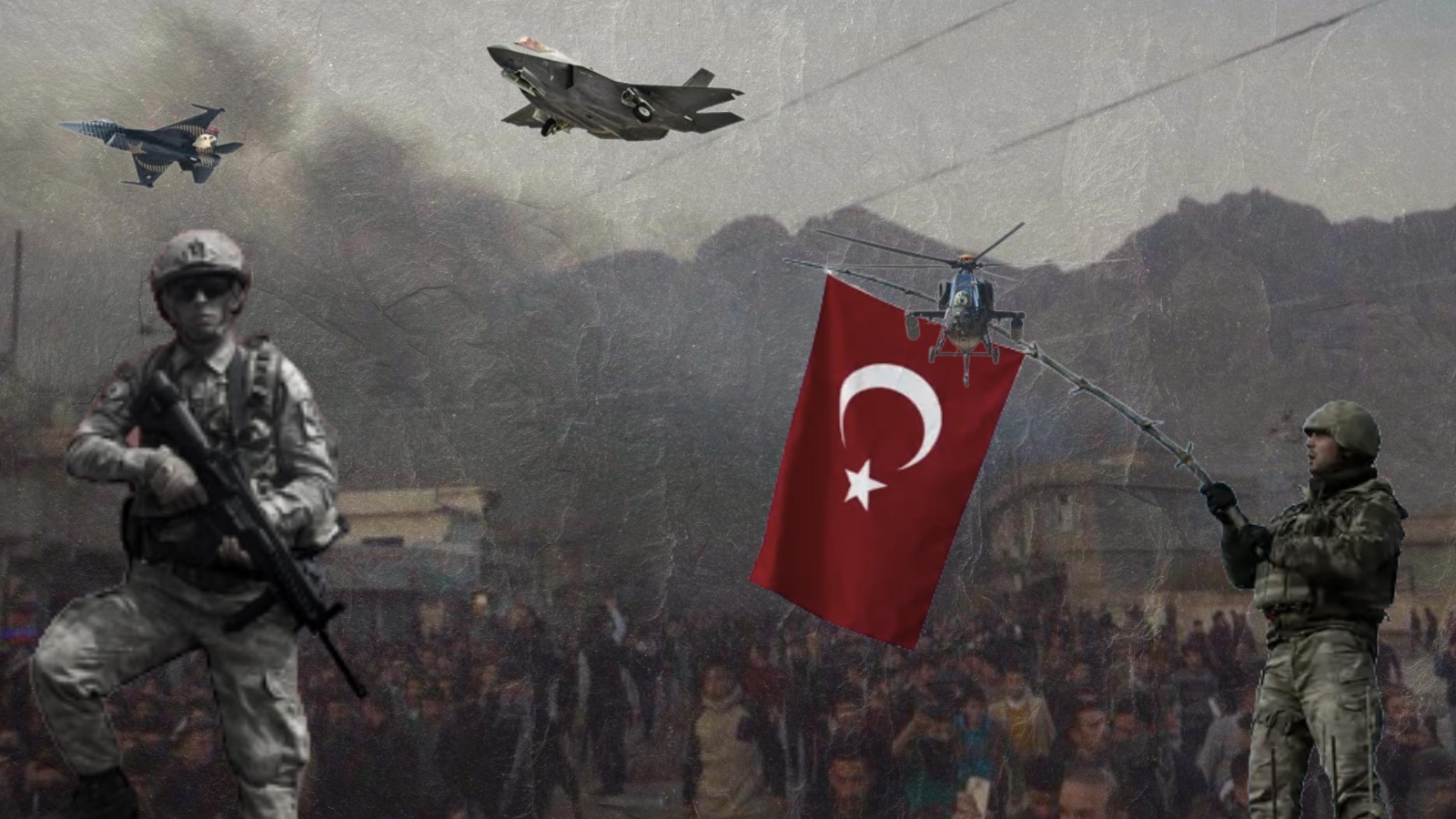 People went out on the streets in Syria, in order to protest against the intensified and almost daily attacks from Turkey.
For a couple of weeks, Turkey has embarked on a merciless and perpetual series of barrages against adjacent Syria by using drones and rocket artillery. In the Northern Syrian City of Qamishlo 12 people were killed last Saturday by numerous drone attacks, while 19 others were severely wounded. Amongst the casualties were eight civilians and two children. In addition, the region gets targeted with artillery missiles almost on a daily basis, leading to numerous people getting gravely injured and the civilian infrastructure suffering severe damage.
Last Tuesday indignant protesters demanded the international community cease its policy of silence toward Turkey's continuous attacks in front of the US military base in Al-Hasaka.
A few days ago demonstrators submitted a written demand to the deployed Russian forces in Qamishlo, asking for the establishment of a no-fly zone for the protection of North Syria's civilians. Moreover, a sit-in in front of the UN headquarters in Qamishlo and the Russian military base in the city of Amude was organized.
Simultaneously, demonstrations against Turkey's military presence also took place in the occupied territories of Northern Syria, after the Turkish Foreign Minister again indicated the possibility of a future rapprochement with the Al-Assad regime.
Resistance against the Turkish occupation and the constant attacks is continuously increasing in Syria, while the international community of states still condones Turkey's recurrent infringements and refrains from any sort of criticism or intervention.